First State Bank's Fifth Annual
Calendar Photo Contest
Photo submission window is now open through Friday, June 30, 2023
This year's theme is Water
We want to highlight the beauty of LaGrange, Elkhart, and St. Joseph, Indiana counties and we need your help! Submit your photos starting June 1 for our First State Bank Photo Calendar Contest and you may be featured in the 12-month 2024 First State Bank calendar.
Photo submissions should have the main subject of water, containing no faces of people. Photos must be taken in either LaGrange, Elkhart or St. Joseph, Indiana counties, but may be from any time period. We request that only basic edits such as color correction and cropping be made to the photos. First State Bank reserves the right to crop photos if needed.
Reward: 12 winners (one for each month in the calendar) will be selected and First State Bank will award $50 to the photographer of each of the selected photos. An 18×24" print will also be given upon request. Winners will also receive credit next to their photo in the calendar and three calendars to share with family and friends. No other compensation will be provided for photos. Photos will be Highlighted in First State Bank office lobbies throughout the year.
Entry Period: Photos may be submitted electronically to calendar@bfirst.bank from June 1, 2023 – June 30, 2023, along with a completed entry form. Printed photos or submissions without an entry form will not be accepted. Individuals may submit up to 2 photos, but may only be chosen once to be featured in the calendar. A completed entry form must be submitted per entrant, not per photo. Incomplete entry forms may be subject to disqualification.
Format: All submissions must be in color and photos should be in horizontal, landscape format only. Images should be provided digitally in at .jpg format and be a minimum resolution of 300 dpi at 8.5" x 11" (2550px x 3300px). Due to printing requirements, we cannot select any photo that does not meet the above criteria.
Participation: The contest is open to all photographers, amateur or professional. All ages are encouraged to participate. Individuals under 18 years of age will be required to obtain a parent or guardian's signature. This contest is not limited to First State Bank customers, all individuals are encouraged to participate. Employees of First State Bank are not eligible to participate, however, family members are. Photos must be the sole and original work of the contestant and not copied, in whole or in part, from any other work.
Judging: 12 photos will be selected by a volunteer panel of judges for use in the calendar. The name of the photographer will not be known by the judging panel. Judging will be based on the quality of the photograph, adherence to the rules of the contest, and the suitability of the subject. Winners will be notified via email or phone on or after August 1, 2023.
Questions: Please direct questions to calendar@bfirst.bank
Click here to download the entry form
We'd like to see your photos of ponds, rivers, lakes, waterfalls, and, more! Animals/Insects etc. may be in the photo but, people are not allowed. Below are some examples of the types of photos we'd like to see. Be creative and have fun, we can't wait to see what you capture!
(Reminder: Photos must be taken in LaGrange, Elkhart or St. Joseph, Indiana counties, but may be from any time period.)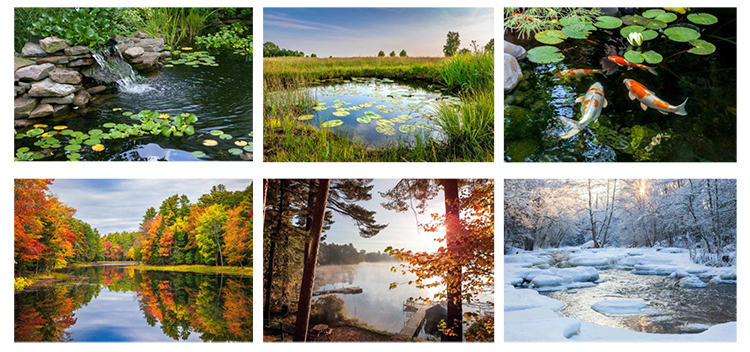 2023 Calendar Photo Contest Print Available For Purchase
Each photo from our 2023 Calendar Contest is available for purchase as a 24″x18″ print for a minimum donation of $20.00. All proceeds benefit the Elkhart County 4-H Camera Corps. Club.
Click here to download the order form