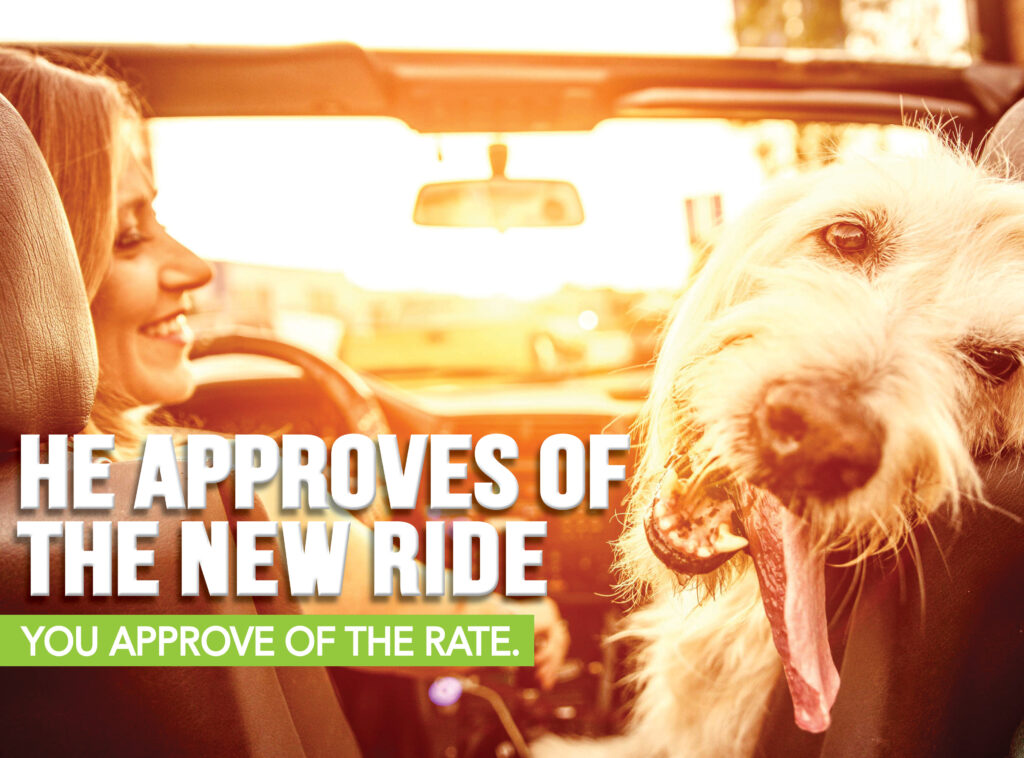 Drool-worthy auto loan rates as low as 6.92%* APR.
*Limited time offer. Rates, terms, and conditions are effective as of 05/18/2023. The Annual Percentage Rate (APR) is as low as 6.92% for new vehicles and as low as 7.22% for used
vehicles, terms and conditions apply. APR is determined by credit score, ability to repay, and age of vehicle. Offer applies to a purchase or a refinance of a new or used
vehicle, 2017 models or newer only. Not available on refinance existing loans currently financed by First State Bank. Other rates and term available. Automatic debit
from a First State Bank deposit account is required to receive stated rates. Rate is subject to change without notice. Insurance is required.
Start the loan process by filling out a Consumer Loan Application
or call Jacob Heyerly at 574-825-2166 ext. 1216