Personal Credit Cards
Please call during normal business hours to order a new card.
To Report a lost or stolen Consumer Credit Card, call: 800-883-0131
Benefits Just for You

Convenience
Credit cards are accepted virtually everywhere, allowing you to instantly access available credit.

Safety
Using a credit card is often safer than cash.

Credit History
Responsible use can help you build better credit, benefiting you down the road.

Perks
Learn more about our rewards program, cRewardsSM, below.
Our Rewards Platinum credit card offers hometown convenience, worldwide acceptance, and great benefits!
FICO® Score – view your score for free

1

Earn one point per dollar on net purchases. Visit cRewardsCard.com for details.

2

Cell Phone Protection

3

Email and Text Fraud Alerts
Mobile Payments for a secure way to pay
ID Navigator Powered by NortonLifeLock

4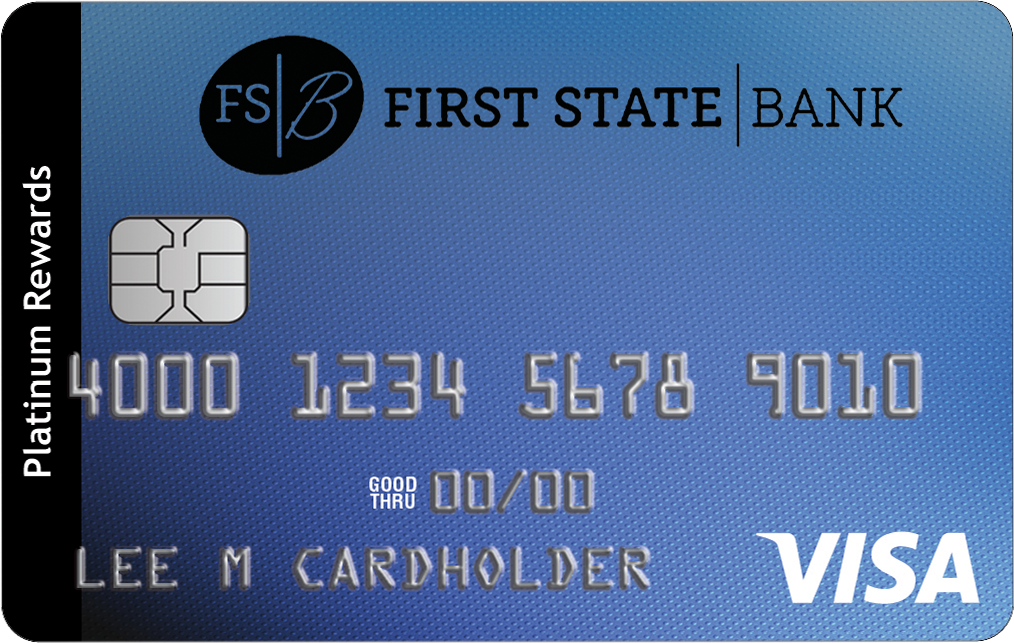 Cards are issued by TCM Bank, N.A. Subject to credit approval.
1 FICO is a registered trademark of Fair Isaac Corporation in the United States and other countries. FICO® Scores are updated monthly. You may not see your FICO® Score right away. Some exclusions apply. Cardholders receiving employee pricing are not eligible.
2 In order to access rewards, your account must be open and in good standing.
3 Certain terms, conditions and exclusions apply. In order for the coverage to apply, you must charge your eligible cellular wireless bill to your covered TCM Bank-issued card. To learn more about this benefit visit the FAQ section at www.cardbenefitservices.com or call 1-866-894-8569.
4 No one can prevent all identity theft.
Earn Points with cREWARDS℠
Earn bonus points for every net retail purchase and redeem them for brand-name merchandise and exciting travel rewards. That's just one advantage of banking with First State Bank!